Please note that once an account is deleted, the same user-id cannot be recovered.
If you would like to delete a User-ID to adjust monthly billing, please follow the steps below:
1. Hover over "Setup Categories" and choose "showroom users"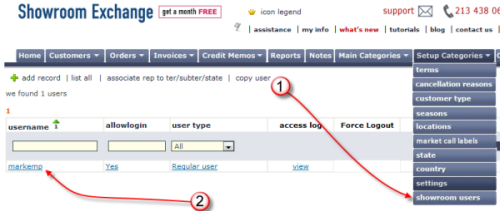 2. Choose your Rep's login username by clicking on the UserID
3. Scroll down and click on the red "delete" button. There will be a prompt to confirm, click "ok" to finalize the deletion.
A notification will be sent to us to adjust the billing. You will see the adjustment on your next billing cycle.